Customizable Radio
Tune into your favorite AM/FM music, talk, and sports stations from anywhere. Simply tap a large station button to start listening — that's it. GrandPad's senior friendly controls makes it easy to adjust volume and browse more stations and is easily customized to include your favorite local or international radio stations.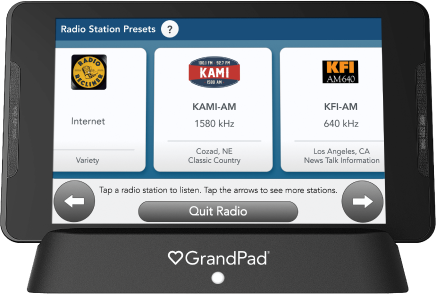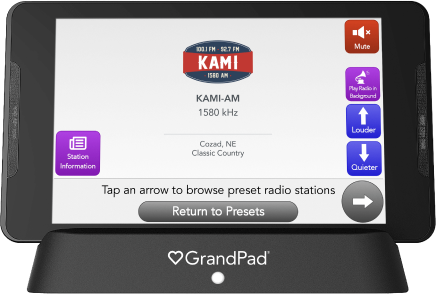 Managing Stations
Radio stations can easily be added, removed or hidden on the GrandPad tablet by the family administrator via GrandPad Central on desktop or by using the GrandPad app on a smartphone. The GrandPad user can press the Help button on their GrandPad to connect with a Member Experience agent for help as well.
Search thousands of stations by name/frequency or region
Provides station information (when available) — great for exploring new types of listening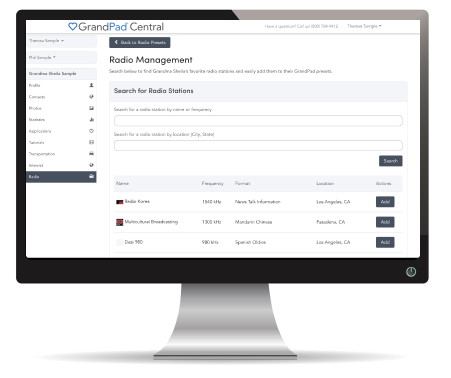 Order a GrandPad today for all of the apps and functions seniors need to stay connected to their family and stay entertained all day long.