GrandPad® is designed with seniors in mind – the innovative device comes with features for connecting with loved ones, without the complicated features of other tablets. The large buttons and intuitive interface make the GrandPad a simple tablet for seniors who are ready to start video chatting and sharing memories with family and friends around the world.
"It not only finally connected us with grandma, but connected all of us, her grandkids, kids, my uncles, cousins who live in different states. We haven't talked so much in years."


- Marrisa, loyal GrandPad member
What's
Included
The tablet is just the beginning – a GrandPad subscription unlocks a comprehensive service for seniors.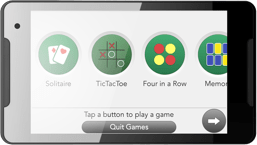 Tablet & Accessories
When you sign up for a GrandPad subscription you'll receive our one-of-a-kind tablet, along with senior-friendly accessories designed to make our device comfortable and ergonomic. The smart case protects the tablet while remaining soft to the touch. The charging cradle eliminates the hassle of wires from the charging process. The durable stylus makes interacting with the tablet a breeze. All of the user's preferences and contacts come preloaded in the tablet so it's ready-to-use right out of the box.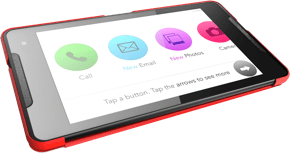 Software & Apps
The GrandPad tablet comes with essential apps that seniors can use to connect with loved ones or pass the time. The GrandPad enables simple video chatting for seniors, delivering crisp definition and a seamless call experience. Seniors can share photos and send voice emails with our handy apps, but the options don't stop there. With lots of popular games, customized music, and a direct connection to the family, the GrandPad really has it all.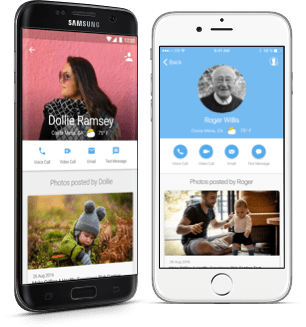 Private Family Network
The GrandPad subscription comes with your own private family network. Family members can update phone numbers, change options, and create new contacts for senior users from the convenient companion app or web portal. Every family member can stay in the loop, sending emails, photos, and comments to the GrandPad that the whole family can view. Stay connected and secure with a private network that only allows approved family members to access the GrandPad.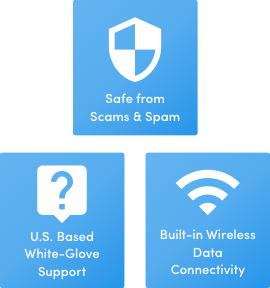 Top-Tier
Support & Services
GrandPad is not just a tablet – it's a service. Access our white glove support team anytime to address any issues that arise. Users have built-in LTE connection anywhere they go – there are no modems, no passwords, and no problems for seniors who just want to connect with family. Our available device insurance means we'll replace your GrandPad if it breaks.
"I'm 91 years old. I never thought I wanted anything like the GrandPad. But, you know what? Now it is the only treasure I have."


- Rose, loyal GrandPad member
"I have never had this type of customer experience before. As consumers, we just don't expect things to be this good. You are setting new expectations. The feeling of watching your mother embrace something like this is just incredible. If you would have told me a year ago that I would be saying this, I would have said you were crazy."


- Jamie, loyal GrandPad member